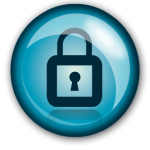 Simmons is a frequent target of phishing attacks, in which criminals attempt to obtain personal information, gain access to your email account, or compromise your computer. Links in phishing emails may take you to websites that look very much like services you use, and attachments in phishing emails are a prime source of viruses and malware.
To help protect everyone at the College, Simmons Technology is requiring you to change your password as soon as possible. If you have already changed your password after receiving Information Security Officer David Bruce's email on Jan 10, you don't need to take any further action. Instructions for changing your password can be found on the Simmons College Service Desk website by clicking on the red "Change your password" banner at the top of the home page.
We also encourage you to be vigilant when using other web-based services. If you receive suspicious emails or account-related requests, contact the service provider directly for assistance.
If you believe you have fallen prey to a phishing attack, or have any questions about keeping your information secure, please call the Service Desk at 617-521-2222.