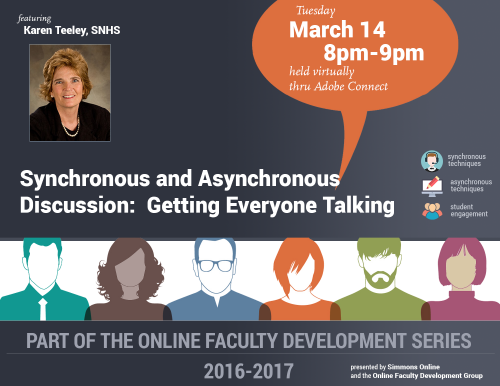 This session will look at the best practices for engaging students in meaningful discussion. This will include tips for handling discussions in multiple venues: in a face-to-face classroom, an asynchronous online discussion board and in the synchronous or virtual classroom.
Topics covered will include: establishing community, writing good questions, defining expectations, handling disruptive students and balancing workload. This will be an interactive workshop where you will leave with tools for creating your own engaging classroom activities. Bring your own experience and ideas so everyone can get talking!
This session is open to ALL faculty—whether you teach online or on-campus. Visit the Faculty Fellows Hub to get complete details on all the sessions being offered.
Interested in signing up for this session? RSVP today!