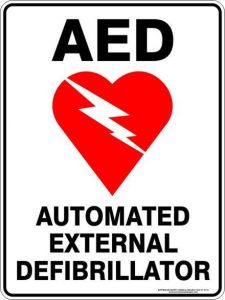 The Police and Public Safety Department, with the assistance of Buildings and Ground, installed Automated External Defibrillators (AEDs) in each of the Academic Buildings over the summer. These AEDs are small electronic devices that can provide lifesaving assistance for a victim in cardiac arrest.
You will see them on the main floors of all the Academic Buildings in white wall mounted cabinets.  For more detailed information about AEDs at Simmons please reference this guide.
In the event of a medical emergency be sure to call 911 and the Police and Public Safety Department's emergency line at 617-521-1111. If you have any non-emergency questions, please contact the Police and Public Safety at publicsafety@simmons.edu.