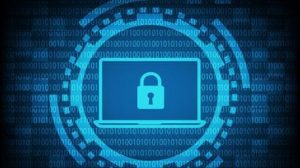 Simmons Technology will be administering several Information Security initiatives over the coming academic year.  The University's Information Security Policy has been thoroughly revised to include updated language factoring in the numerous ways people engage with, and store data, on their mobile devices, computers and in the cloud.  The new policy will be distributed in October in conjunction with the mandatory password update process. We will also be distributing the new Information Security Policy as part of our Information Security Awareness program.  Stay tuned for our traveling roadshow where we will be visiting administrative offices with our "What Data Goes Where" question and answer sessions.
Did you know?
Information Security Awareness Training compliance is a requirement according to Massachusetts General Law (Chapter 93H – 201 CMR 17.00)

In 2017, the average cost of a data breach was $3.62 million ($7 million in the U.S.)

Information Security is everyone's responsibility!
Simmons Technology appreciates your cooperation in our effort to improve the overall security of University data. To read more about information security and the handling of sensitive information visit our Information Security page:
Please contact security@simmons.edu if you have any questions or feedback.